Bamsem (밤샘) & hyeminsong is a self-managed hip-hop duo from South Korea that debuted on August 2, 2020, with the single "Harue". The group consists of two members, Bamsem and hyeminsong.
Bamsem & hyeminsong Profile and Facts
Debut: August 02, 2020
Active Years: 4
Type: Duo
Group Members: Bamsem, hyeminsong
Genre: Rap/Hip-hop, R&B/Soul
Status: Active
Label: Self-managed
Bamsem & hyeminsong Facts:
– The duo released their latest album, "Strong" (약보단강), on August 30, 2020.
– Bamsem is the vocalist, while hyeminsong is the producer of the group.
– Bamsem met hyeminsong through SoundCloud, and she was the first one to approach hyeminsong.
– Bamsem writes the lyrics while hyeminsong arranges all the group's songs.
– The duo appeared on Arirang Kpop Radio in 2020.
– They both participate in composing the songs.
– The duo wants to get their names popular individually before creating a new album.
Social Media Handles
Youtube: BAMSEM (밤샘) & hyeminsong
Streaming Platform Links
Genie | Spotify | Bugs | Melon | Apple Music
Bamsem & hyeminsong Members Profile, Biography and Facts
1. Bamsem Member Profile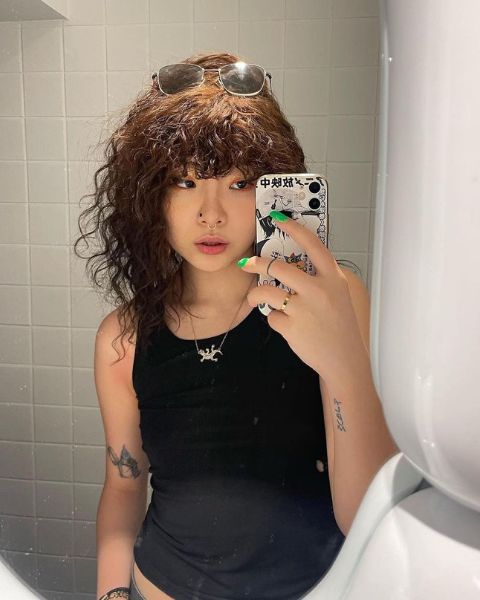 Stage Name: Bamsem (밤샘)
Birth Name: Kim Ye-eun (김예은)
Occupation: Singer, Rapper
Birthday: 2000
Age: 23 (in 2023)
Zodiac Sign: na
Height: 5'9" (175 cm)
Weight: 48 kg (105 lbs)
Nationality: Korean
Blood Type: N/A
Bamsem Facts:
– Bamsem is the main vocalist of the duo Bamsem & Hyeminsong.
– After dropping out of high school, she got a perm and decided to become a rebel.
– She creates music in the Rap/Hip-hop and R&B/Soul genres.
– In 2022, she was interviewed by Rollingstone Korea.
– Her latest single album, "I DON'T THINK…" was released on December 12, 2022.
– She chose the name "Bamsem" because she once stayed up all night without realizing how time had passed.
– She developed an interest in Hip-hop as a child when she watched a crew called "Dickids."
– "Kehlani" and "070shake" are her role models.
– Bamsem's popular songs are "My Name Is," "Summer Breeze," and "Sweet Room."
– She finds doing the dishes to be the most difficult chore.
Read More Facts About Bamsem
Social Media Handles
Instagram: kimbamsem
Youtube: 밤샘 Bamsem
Streaming Platform Links
Genie | Spotify | Sound Cloud | Bugs | Melon | Apple Music | Deezer
2. Hyeminsong Member Profile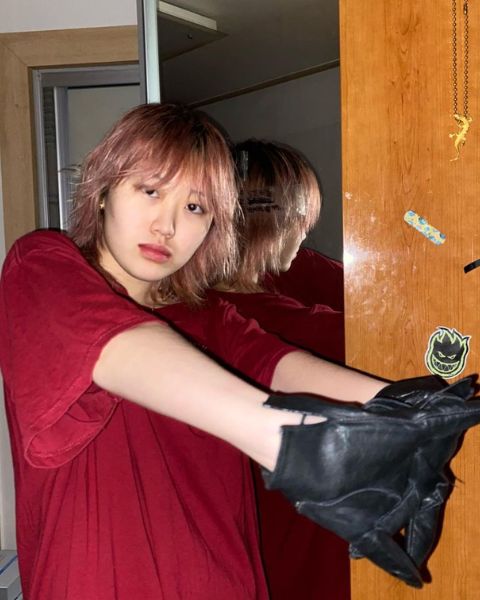 Stage Name: Hyeminsong
Birth Name: na
Occupation: Producer
Birthday: September 3, 2000
Age: 23 (in 2023)
Active Years: 5
Zodiac Sign: Virgo
Height: 161 cm (5'3'')
Weight: 58 kg (131 lbs)
Nationality: Korean
Blood Type: na
Hyeminsong Facts:
– Hyeminsong is the producer of the duo "Bamsem & hyeminsong."
– On April 3, 2020, Hyeminsong released her latest single album, "200316CALL."
– She can speak basic English.
– Hyeminsong is the youngest in her family and has an older brother.
– She currently lives in Seoul, South Korea, away from her family.
– She is a fan of TABLO's radio show.
– Hyeminsong's most popular works include "white way," "Freaky," and "winter love."
– She is currently signed under the label Sugarbeats.
– Besides producing music, she is also a composer, arranger, and mixer.
– Hyeminsong has collaborated with many rap artists, such as Skinny Brown, Young B, Kuzi, and Tommy Strate.
– She produces music in the Rap/ Hip-hop genres.
Read More Facts About Hyeminsong
Social Media Handles
Instagram: hyeminsong__
Youtube: hyeminsong
Streaming Platform Links
Genie | Spotify | Sound Cloud | Bugs | Melon | Apple Music | Deezer
Most Viewed:

Latest Release: