1TEAM (원팀) was a South Korean boy group that debuted on March 27, 2019, with the mini album "HELLO!" under Liveworks Company. The group consisted of five members, Rubin, BC, Jin Woo, Je Hyun, and Jung Hoon.
1TEAM Profile
Debut: March 27, 2019
Active Years: 3
1TEAM Members: Rubin, BC, Jin Woo, Je Hyun, Jung Hoon
Genre: Pop / Hip-hop / R&B
Status: Disbanded
Label: Liveworks Company
Oldest Member: BC
Youngest Member: Jung Hoon
Fandom Name: TEAMONE
Disbandment Year: 2021
1TEAM Facts:
– The group's fandom name, TEAM ONE, means that fans and the members are a team.
– The group released their last single, "Ullaeli Kkollaeli," on August 4, 2020.
– 1TEAM disbanded on March 10, 2021.
– The group was briefly named "LWZ" pre-debut.
– 1TEAM held its first concert, "Hello! Just One," in 2020.
– The group was scheduled to perform in various states in the US, but the overseas tour got canceled due to COVID-19.
– The US concerts got canceled only a few days prior, so the tickets were non-refundable, which made the fans upset. The tickets were later refunded.
– After the concert was canceled, the group members felt bad and disclosed their live location to their fans in a VLive.
– Their single "One" peaked at 17 on the Gaon album chart.
– The group released three EPs and one single album before their disbandment.
– 1TEAM's popular songs include "Habitual VIBE," "Make This," and "Rolling Rolling."
– Their song "Make This" was choreographed by IK, who choreographed songs for GOT7, NU'EST, and ASTRO.
– BC participated in composing and writing the lyrics of the songs in the group's debut album "HELLO!".
– The music video for the song "Habitual Vibe" was directed by Han Sa-min, who directed the MVs for "Stay" (BlackPink), "SOLO" (Jennie), and "Sniper" (iKON).
– The group appeared on Arirang Radio "Super K-Pop" on 18 Aug 2020.
Social Media Handles
Instagram: official_1team
Youtube: 1TEAM official
Twitter: 1team_twt | 1team_official | 1team_Japan
Streaming Platform Links
Genie | Spotify | Bugs | Melon | Apple Music | Deezer
1TEAM Members Profile, Biography and Facts
1. Rubin Member Profile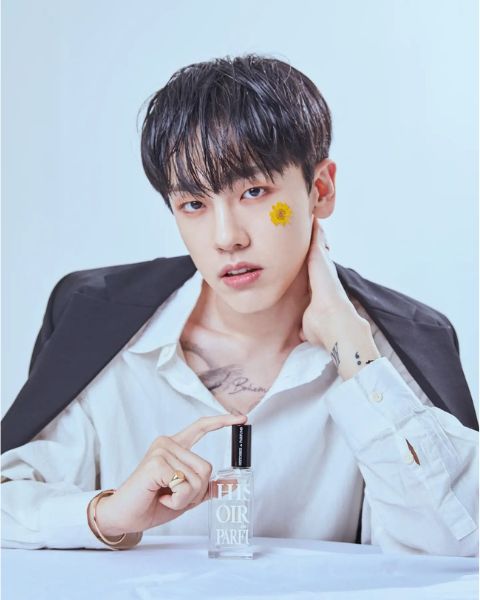 Stage Name: Rubin (루빈)
Birth Name: Lee Hae Joon (이해준) Legal Name: Lee Ru Bin (이루빈)
Occupation: Singer, Tattoo Artist
Birthday: August 16, 1995
Age: 28 (in 2023)
Active Years: 8
Zodiac Sign: Leo
Height: 179 cm (5'10")
Weight: 55 kg (121 lbs)
Nationality: Korean
Blood Type: AB
Rubin Facts:
– Rubin was the leader, lead vocalist, and visual in 1TEAM.
– He had a trainee period of eight years.
– He is currently working as a tattoo artist under the name Colin.
– He has Acrophobia and Aquaphobia.
– He likes gold and turquoise colors.
– He is fond of animals.
– He loves flowers.
– He enjoys eating hard peaches and hard and sour cherries.
– He has several tattoos on his body.
– He participated in BOYS24.
– He is an ENTJ.
– His favorite nickname is "Ruru".
– "Always keep your own art" is his motto.
– He was always interested in art since he was young.
– He has a long experience with kendo.
– He is fond of cats.
Read More Facts About Rubin
Social Media Handles
Instagram: irubin_ | tattooer_colin (tattoo account)
Streaming Platform Links
Genie | Bugs | Melon
2. BC Member Profile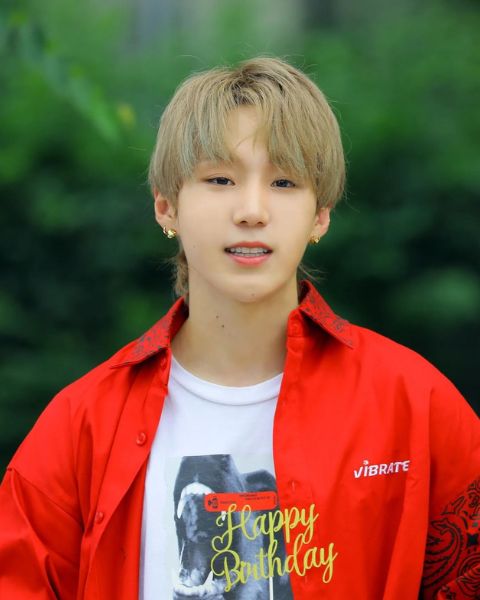 Stage Name: BC (비씨)
Birth Name: Chin Sung Ho (진성호)
Occupation: Singer, Rapper, Composer
Birthday: July 18, 1994
Age: 29 (in 2023)
Active Years: 11
Zodiac Sign: Cancer
Height: 174 cm (5'8")
Weight: 58 kg (128 lbs)
Nationality: Korean
Blood Type: O
BC Facts:
– BC was the vocalist and the main rapper in TEAM.
– His stage name is made up of the initials of his English name "Bryan Chin".
– He participated in BOYS24 and MIXNINE.
– He is a Catholic Christian.
– He has a lot of tattoos.
– He doesn't have good eyesight.
– He was in charge of cooking in 1TEAM.
– He is the oldest and has two younger siblings.
– He likes to drink coffee.
– He likes Pengsoo a lot.
– He likes to eat chicken as a late-night snack.
– His favorite movie is Titanic.
– He hates seafood.
– He has two pet cats.
– He often bites his nails out of habit.
– Charlie Puth is his favorite singer.
Read More Facts About BC
Social Media Handles
Instagram: blwu0718
Streaming Platform Links
Genie | SoundCloud | Bugs | Melon
3. Jinwoo Member Profile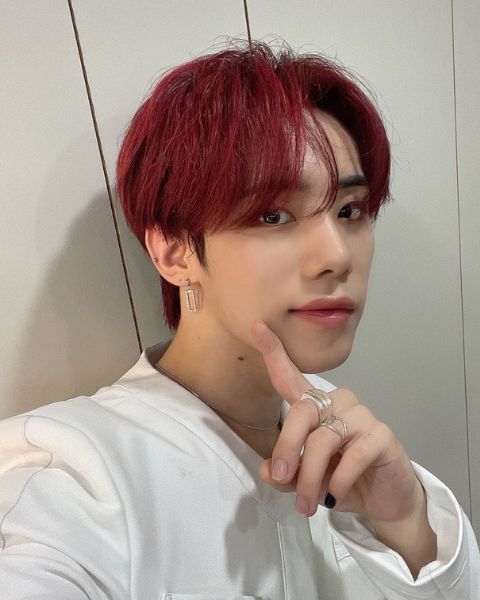 Stage Name: Jinwoo (진우)/ Xen
Birth Name: Lee Jin Woo (이진우)
Occupation: Singer, Songwriter
Birthday: February 20, 1998
Age: 25 (in 2023)
Active Years: 6
Zodiac Sign: Pisces
Height: 172 cm (5'8″)
Weight: na
Nationality: Korean
Blood Type: A
Jinwoo Facts:
– Jinwoo was the main vocalist in TEAM.
– He is a member of the boy group "OMEGA X" under the name Xen.
– He is an INFP.
– He is the youngest in his family and has an older sister.
– He always craves rice when he is trying to lose weight.
– He used to be a soccer player in school.
– He wants to collaborate with Jay Park and Justin Bieber one day.
– He is Protestant Christian.
– He loves to eat ramen.
– He is allergic to chocolates and the sun.
– He likes black and burgundy colors.
– He is a huge anime fan.
– His favorite ice cream flavors in Baskin Robbins are New York Cheesecake, Gone with the Wind and Strawberries in Love.
– He likes to drink orange juice.
– He doesn't like food with loads of spices.
– He has four piercings on each ear.
Read More Facts About Jinwoo
Social Media Handles
Instagram: _xenuis
Youtube: xenuis98
Streaming Platform Links
Genie | Bugs | Melon
4. Jehyun Member Profile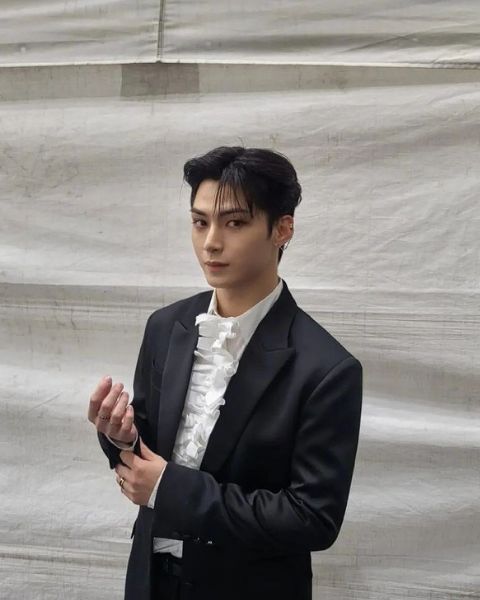 Stage Name: Jehyun (제현)
Birth Name: Moon Je Hyun (문제현)
Occupation: Singer, Lyricist
Birthday: April 20, 1999
Age: 24 (in 2023)
Active Years: 6
Zodiac Sign: Taurus
Height: 175 cm (5'9″)
Weight: 55 kg (121 lbs)
Nationality: Korean
Blood Type: O
Jehyun Facts:
– Jehyun was the vocalist and main dancer in 1TEAM.
– He holds a black belt in taekwondo.
– He has two pet dogs.
– He is nicknamed "Prince Wink".
– He is a member of "OMEGA X" since 2021.
– He is passionate about dancing.
– His favorite color is blue.
– His favorite ice cream flavors in Baskin Robins are Chocolate Mousse and Mama's Alien.
– He is a fashionista.
– He hates doing laundry.
– He has Acrophobia.
– He enjoys eating meat.
– He likes to eat Jokbal as a late-night snack.
– Being handsome and sexy are his charming points.
– He likes to take his time when shopping for clothes.
– He wants to collaborate with Taemin (SHINee).
– He doesn't have any siblings.
Read More Facts About Jehyun
Social Media Handles
Instagram: pblm._.m
Streaming Platform Links
Genie | Bugs | Melon
5. Junghoon Member Profile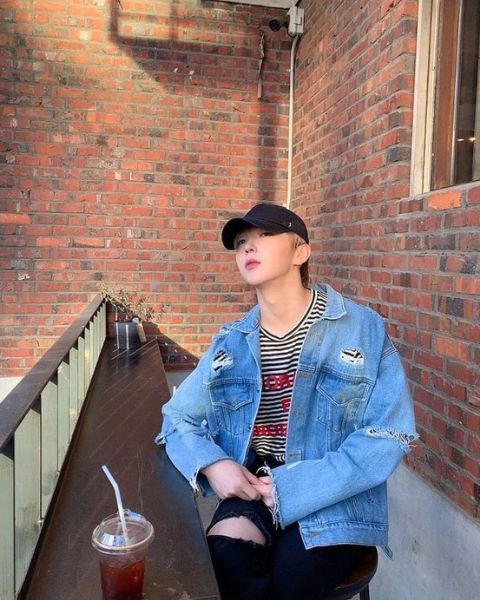 Stage Name: Junghoon (정훈)
Birth Name: Lee Jung Hoon (이정훈)
Occupation: Rapper
Birthday: June 4, 2000
Age: 23 (in 2023)
Active Years: 4
Zodiac Sign: Gemini
Height: na
Weight: na
Nationality: Korean
Blood Type: B
Junghoon Facts:
– Junghoon was the lead rapper and maknae in 1TEAM.
– He is a fitness trainer.
– His hands are his charming points.
– He has two younger brothers and is the oldest in the family.
– He is good at running and is very athletic.
– He practiced kendo for 7 years.
– He loves to eat sashimi.
– He hates mint chocolate.
– Grapes are his favorite fruits.
– He was placed 3rd in a fitness competition.
– He is an ESFJ.
– He and Junghoon were roommates.
– He always has a chill attitude.
– He is nicknamed "Frizzy hair".
– He is soft-hearted and doesn't hold grudges for long.
– His favorite ice cream in Baskin Robbins is vanilla.
Read More Facts About Junghoon
Social Media Handles
Instagram: l_junghoon_
Streaming Platform Links
Genie | Melon
Most Viewed:

Latest Release:

Share these fascinating facts and let the K-pop love spread! 💖🎶 #KpopSingers