2Eyes (투아이즈) was a South Korean girl group that debuted on June 20th 2013, with the single "Don't Mess With Me", under SidusHQ. The group consisted of five members, Hyangsuk, Dasom, Hyerin, Daeun, and Yeonjun.
2Eyes Profile and Facts
Debut: June 20th 2013
Active Years: 5
2Eyes Members: Hyangsuk, Dasom, Hyerin, Daeun
Genre: K-pop
Status: Disbanded
Label: SidusHQ
Oldest Member: Lee Hyang-suk
Youngest Member: Yeonjun
Fandom Name: na
Former members: Yeonjun
Disbandment Year: 2018
2Eyes Facts:
– 2Eyes debuted on the Mnet's music program "M Countdown" on June 20, 2013, with the single "Don't Mess With Me" (까불지마)".
– The group originally debuted as a five-member group but was later promoted to a four-member group after Yeonjun's departure.
– Before their debut, the group released OST "Winter Love (겨울사랑)" for the popular Korean drama "That Winter, the Wind Blows" on May 16, 2013.
– The group was previously known as "god5" and was named after the highly popular five-member boy group "g.o.d" formed by the same management company.
– Unlike the popular cute concepts trending at the time, 2Eyes debuted with a mature and strong feminine image.
– The group featured the actor Kim Woo Bin in their first MV who was also under the same management company.
– 2Eyes garnered much attention because their management agency was known to manage famous Korean actors and actresses.
– Lee Hyang-suk was the leader, while Yeonjun was the group's maknae.
– The group released three singles and one OST since their debut in 2013.
– The group's popular songs include "A Winter Story", "Don't mess with me", and "Shooting Star".
– Due to their mature image, they gained attention and popularity for not following the trends.
– In February 2016, Pukyung National University signed a contract with 2Eyes to perform at the college festival, but the student body council accidentally wrote "TWICE" (girl group) in the flyers. The incident went viral on social media.
– 2Eyes' song "PIPPI" was inserted in episode 42 of Naver Webtoon's "Lookism" on September 3, 2015.
– 2Eyes made a comeback with the single "PIPPI", inspired by the character Pippi Longstocking on August 24, 2015.
– Only a month after their comeback, in September 2015, their management company received a complaint from Swedish company Saltkråkan over the group's use of the character concept without permission.
– The group stopped activities in 2017 and officially disbanded in 2018.
Social Media Handles
Twitter: 2eyes_2013
Fan Cafe: 2eyes2013
Streaming Platform Links
Genie | Spotify | Bugs | Melon | Apple Music | Deezer
2Eyes Members Profile, Biography and Facts
1. Hyangsuk Member Profile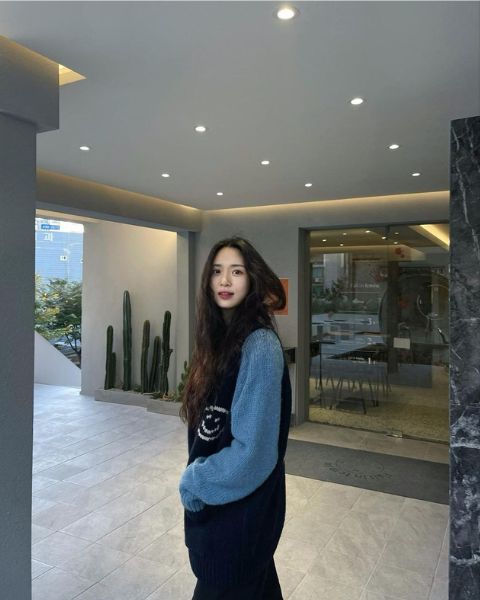 Stage Name: Hyangsuk (향숙)/ Lee Ga Won
Birth Name: Lee Hyang-Suk (이향숙)
Occupation: Singer, Actress
Birthday: April 24, 1991
Age: 32 (in 2023)
Active Years: 11
Zodiac Sign: Taurus
Height: 165 cm (5'5″)
Weight: na
Nationality: Korean
Blood Type: A
Hyangsuk Facts:
– Hyangsuk used to be the leader and vocalist of the group "2Eyes."
– She spent six years studying in New Zealand.
– Her hobbies include playing the piano, singing and reading.
– Hyangsuk has a habit of biting her lips and daydreaming.
– She is good friends with actor Jeong Jin-woon.
– She can easily catch bugs and is not afraid of them.
– She sells jewelry online on Instagram.
– Hyangsuk made a guest appearance in episode 4 of the 2013 drama "The Heirs."
– She played the lead role of "Hyangsuk" in the web drama "Moment" in 2017.
Read More Facts About Hyangsuk
BLOG
Blog: babysugarlee
Social Media Handles
Instagram: e_gawon_e
Streaming Platform Links
Bugs | Melon
2. Hyerin Member Profile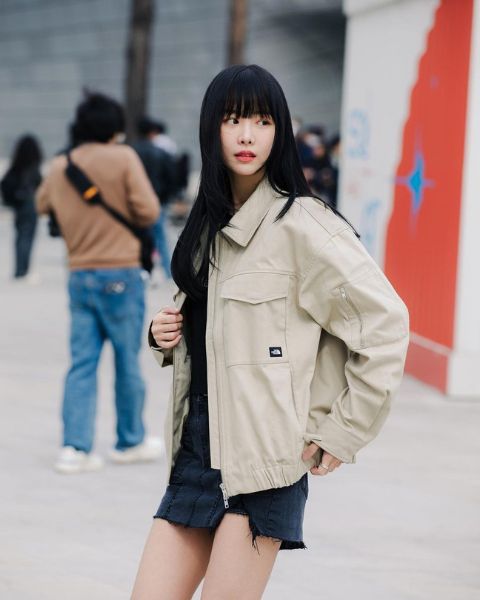 Stage Name: Hyerin (혜린)
Birth Name: Kim Hye Rin (김혜린)
Occupation: Singer, Actress
Birthday: July 23, 1993
Age: 30 (in 2023)
Active Years: 11
Zodiac Sign: Libra
Height: 170 cm (5'7″)
Weight: na
Nationality: Korean
Blood Type: A
Hyerin Facts:
– Hyerin was the vocalist and main dancer of the group.
– She was known as the mood-maker of the group and has a funny personality.
– After leaving Sidus Entertainment, Hyerin changed her stage name to Kim Ri-ha.
– She was the tallest among her members.
– She loves to eat meat and hates eating vegetables.
– She was nicknamed "Donkey" from the movie Shrek.
– Before her debut, she was a trainee under JYP Entertainment.
– Hyerin and Min from the group Miss A are close friends.
Read More Facts About Hyerin
Social Media Handles
Instagram: liharugram
Youtube: 리하루
Streaming Platform Links
Bugs | Melon
3. Dasom Member Profile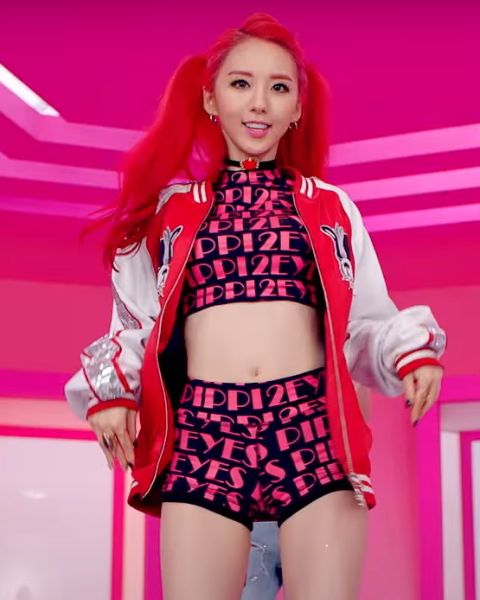 Stage Name: Dasom (다솜)
Birth Name: Lee Da Som (이다솜)
Occupation: Singer, Rapper
Birthday: November 13, 1993
Age: 30 (in 2023)
Active Years: 11
Zodiac Sign: Scorpio
Height: 164 cm (5'5″)
Weight: na
Nationality: Korean
Blood Type: A
Dasom Facts:
– She was the vocalist and the rapper in the group.
– Her features resemble Han Chae-ah.
– She enjoys watching movies and swimming in her spare time.
– She loves to eat a lot and can even eat 3000 calories at one time.
– She is the oldest of the two siblings and has a younger brother.
– She and Hyangsuk were also the visual members of the group.
– Originally, Dasom joined the company to become an actress, but she debuted in a girl group because the company offered her the opportunity.
Read More Facts About Dasom
Streaming Platform Links
Bugs | Melon
4. Daeun Member Profile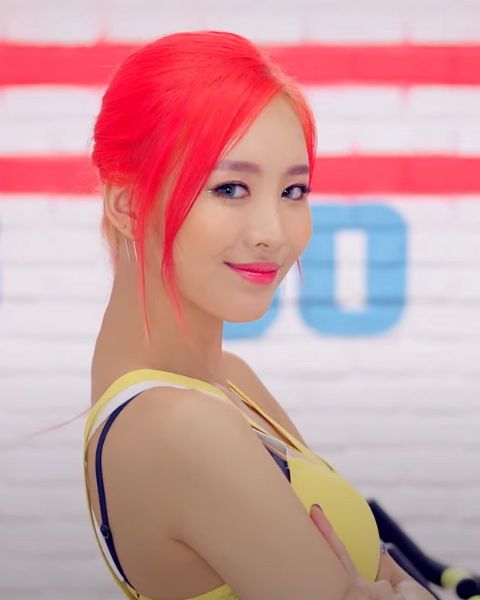 Stage Name: Daeun (다은)
Birth Name: Jung Daeun (정다은)
Occupation: Singer, Actress
Birthday: June 3, 1994
Age: 29 (in 2023)
Active Years: 11
Zodiac Sign: Gemini
Height: 161 cm (5'3″)
Weight: na
Nationality: Korean
Blood Type: A
Daeun Facts:
– Daeun was the youngest member and vocalist in the group "2Eyes" after Yeojun left.
– She attended Seoul Performing Arts High School where she majored in Performing Arts.
– Daeun was friends with Sehun from the boy group EXO during high school.
– She enjoys playing action roles in movies and dramas.
– Sehun refers to her by her nickname "Dani."
– Daeun doesn't mind dating guys who are younger than her.
– She has an older brother and is the youngest in her family.
– She likes to wear loose clothes instead of tight clothes.
– On January 25, 2022, she signed with Big Smile Entertainment.
Read More Facts About Daeun
Social Media Handles
Instagram: da.ni_jung
Streaming Platform Links
Bugs | Melon
Former Member:
5. Yeonjun Member Profile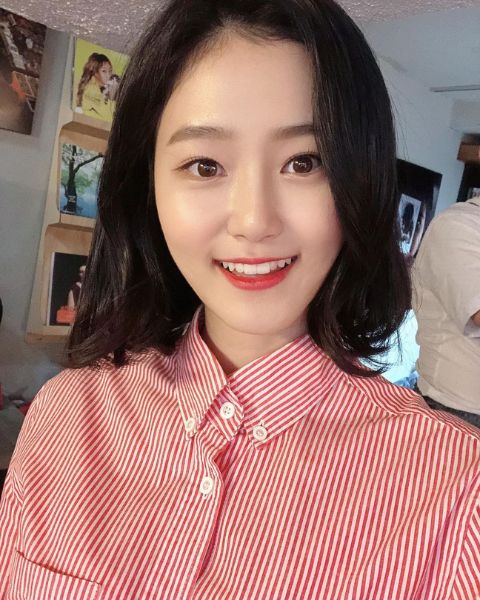 Stage Name: Yeonjun (연준)
Birth Name: Kim Yeon Jun (김연준)
Occupation: Singer
Birthday: March 18, 1996
Age: 27 (in 2023)
Active Years: 13
Zodiac Sign: Pisces
Height: 164 cm (5'5″)
Weight: na
Nationality: Korean
Blood Type: O
Yeonjun Facts:
– Yeonjun was the main vocalist and the youngest member of the group "2Eyes".
– She graduated from Dong-A University of Broadcasting and Arts with a major in Musical.
– Yeonjun changed her stage name to Kim Hyera after leaving the group.
– She left "2Eyes" in 2015 after releasing two singles with them.
– Yeonjun's role model is IU.
– She participated in the survival show MIXNINE with Hyangsuk, but didn't make it past the first round.
– Yeonjun appeared in the movie "H" as a child actor during her second year of middle school.
– On April 29, 2011, she debuted with SpinEL with the single album "Chu Chu". The group disbanded around 2013.
Read More Facts About Yeonjun
Social Media Handles
Instagram: hyera0318
Youtube: 혜라다해라
Streaming Platform Links
Genie | Bugs | Melon
Most Viewed:

Latest Release:

Share these fascinating facts and let the K-pop love spread! 💖🎶 #KpopSingers