Hoons (훈스) is a South Korean duo Indie band that debuted on September 28, 2016, with the single "Me To You" (너에게 난) under Team 20. The group consists of two members, Lee Sang-hun and Lee Jong-hoon.
Hoons Group Profile and Facts
Debut: September 28, 2016
Active Years: 8
Type: Duo
Group Members: Lee Sang-hun, Lee Jong-hoon
Genre: Indie
Hoons Facts:
-Lee Sang-hun is the vocalist while Jong Hoon Lee is the pianist of the group.
-Hoons popular releases include "I C U", "Sweet & Salty, Sweet & Salty", and "Begin Us".
-In 2021, they performed at the Megabox in Sejong City, South Korea.
Social Media Handles
Instagram: official.hoons
Facebook: official.hoons
Youtube: 훈스HOONS
Streaming Platform Links
Genie | Spotify | Sound Cloud | Bugs | Melon | Apple Music
Hoons Members Profile, Biography and Facts
1. Lee Sang-hun Profile, Biography and Facts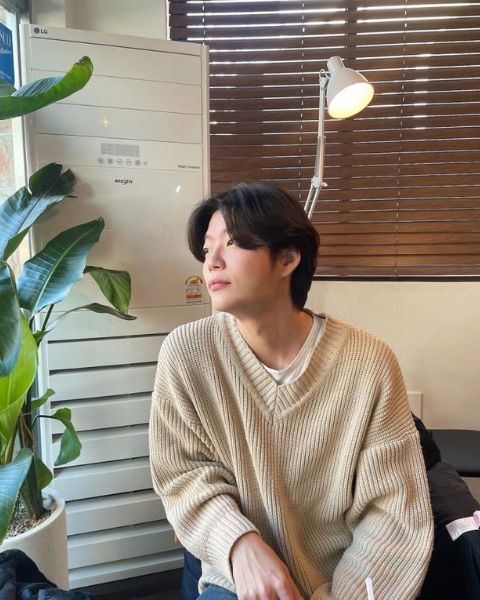 Stage Name: Lee Sang-hun (이상훈)
Birth Name: Lee Sang-hun (이상훈)
Occupation: Singer
Birthday: June 30, 1994
Age: 29 (in 2023)
Active Years: 8
Zodiac Sign: Cancer
Height: 5'11" (181 cm)
Weight: 70 kg (155 lbs)
Nationality: Korean
Blood Type: na
Lee Sang-hun Facts:
– Lee Sang-hun was born in South Korea.
– He is the vocalist in his group "Hoons."
– He graduated from Dankook University Cheonan Campus majoring in Music.
– He also writes lyrics for the group's songs.
– He met Lee Jong-hoon when they enrolled in the same university and took three similar courses together.
– One of the reasons he wanted to team up with Lee Jong-hoon was because they both had similar names.
– He enjoys playing escape room games. During the pandemic, he enjoyed board and card games in his free time.
– Lee Sang-hun has wanted to be a singer since middle school.
Read More Facts About Lee Sang-hun
Social Media Handles
Instagram: shauty
2. Lee Jong-hoon Profile, Biography and Facts
Stage Name: Lee Jong-hoon (이종훈)
Birth Name: Lee Jong-hoon (이종훈)
Occupation: Singer
Birthday: August 18, 1994
Age: 29 (in 2023)
Active Years: 8
Zodiac Sign: Leo
Height: 5'10" (177 cm)
Weight: 67 kg (149 lbs)
Nationality: Korean
Blood Type: na
Lee Jong-hoon Facts:
– Lee Jong-hoon is the keyboardist and chorus member of the group "Hoons."
– He was born in South Korea.
– Lee Jong-hoon majored in Music and graduated from Dankook University Cheonan Campus.
– He and Lee Sang-hoon went to the same university campus.
– He also composes and arranges songs for the group.
– He became interested in music while studying in Canada.
– Prior to their debut, he and Lee Sang-hoon teamed up and participated in the Yoo Jae-ha Contest.
– He is in charge of writing songs for the group.
Read More Facts About Lee Jong-hoon
Social Media Handles
Instagram: hoonez
Most Viewed Song:
Latest Release:
Share these fascinating facts and let the K-pop love spread! 💖🎶 #KpopSingers