JiHye (지혜) is a South Korean duo indie girl group that debuted on June 26, 2020, with the single album 'EBB' under POCLANOS. The group consists of two members, jadeandb and Hyeji.
JiHye Group Profile and Facts
Debut: June 26, 2020
Active Years: 4
Type: Duo
Group Members: jadeandb and Hyeji
Genre: Jazz, Indie, Acid/Fusion/Pop
Status: Active
JiHye Facts:
– The band makes music in the Jazz, Pop, and Fusion genres.
– Their last single album, "Winter Forest" was released on December 18, 2020.
– Jadeandb 제이드앤비, also known as Lee Jiyeon is the composer of the group.
– Their popular songs include Oroc (오록), Ebb, and Winter Forest.
Social Media Handles
Instagram: jihye____official
Youtube: Ji Hye_OFFICIAL
Streaming Platform Links
Genie | Spotify | Bugs | Melon | Apple Music | Flo
JiHye Members Profile, Biography and Facts
1. Jadeandb Profile, Biography, and Facts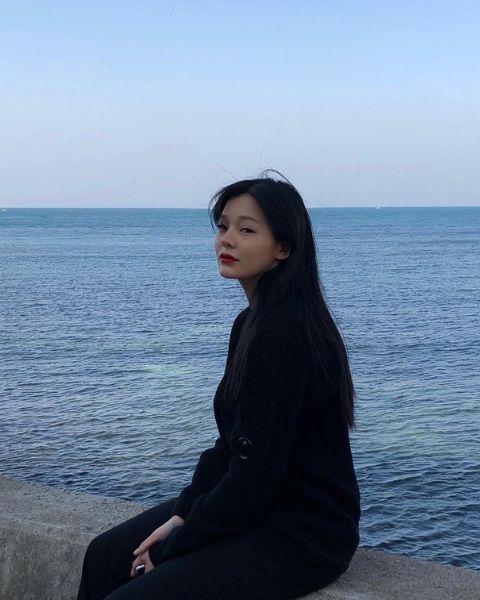 Stage Name: Jadeandb (이지)
Birth Name: Lee Jiyeon (이지연)
Occupation: Singer, Producer
Birthday: na
Age: na
Active Years: 4
Zodiac Sign: na
Height: 171 cm (5'6″)
Weight: 54 kg (116 lbs)
Nationality: Korean
Blood Type: na
Jadeandb Facts:
– Jadeandb is from South Korea.
– She is the Producer and Lead Vocalist of the group JiHye.
– She recently gave her interview with Voyage LA magazine.
– Jadeandb's passion for music began when she was very young.
– She owns a studio called Jade Music Lab.
– One of her proudest accomplishments is the release of the album "Snow March" with byvinyl.
– Although she doesn't sing in the group, she posts vocal covers on Instagram.
– Jadeandb is currently employed as a sound designer and composer.
Read More Facts About Jadeandb
Social Media Handles
Instagram: jadeandb | jadeandbart
Streaming Platform Links
2. Hyeji Profile, Biography, and Facts
Stage Name: Hyeji (혜지)
Birth Name: Hyeji (혜지)
Occupation: Singer
Birthday: na
Age: na
Active Years: 4
Zodiac Sign: na
Height: 170 cm (5'6″)
Weight: 53 kg (116 lbs)
Nationality: Korean
Blood Type: na
Hyeji Facts:
– Hyeji is from South Korea.
– She is signed under WarmFish Label.
– She is skilled in playing the piano.
– Hyeji is the main vocalist of the group.
– She can fluently speak Korean and English.
Read More Facts About Hyeji
Social Media Handles
Instagram: o__ahh
Streaming Platform Links
Most Viewed:
Latest Release:
Share these fascinating facts and let the K-pop love spread! 💖🎶 #KpopSingers