Tiny-G (타이니지) was a girl group from South Korea that debuted on August 3, 2012, with the single "Tiny-G" under GNG Production. The group consisted of four members, J.Min, Mint, Dohee, and Myungji.
Tiny-G Profile and Facts
Debut: August 3, 2012
Active Years: 4
Tiny-G Members: J.Min, Mint, Dohee, Myungji
Genre: K-pop, Hip hop
Status: Disbanded
Label: GNG Production
Oldest Member: J.Min
Youngest Member: Myungji
Fandom Name: MINI-ME
Former Members: Myungi
Disbandment Year: 2015
Type: Girl Disbanded Group
Tiny-G Facts:
– The group's name, Tiny-G, stands for "Tiny Giants."
– The group rose to fame after performing the song "Polaris" on MBC show "Her Lyrics His Music" on April 22, 2012.
– Their pre-debut song "Polaris" was created by Jay Park and Lee Si-young and produced by Cha Cha Melon.
– The group had their official on-stage debut on M! Countdown with the single "Tiny-G."
– Myunji left the group on June 26, 2014, to focus on her acting career.
– On July 3, 2014, after Myungji left Tiny-G, the group was promoted as a trio.
– Two members of the group, Dohee, and J-Min, released the OST "Mirror Mirror" for the drama "Cunning Single Lady."
– The group went on an indefinite hiatus on February 10, 2015.
– After Mint left Tiny-G in 2016, the group unofficially disbanded.
– The group had only two members, J.Min and Dohee, before their disbandment.
– Tiny-G collaborated with Ian Thomas and released the single "Love X4 (Remix)" in 2014.
– The group formed their first one-time subunit, "Tiny-G M," with the members Min and J.Min and released their single "The Only One" featuring Natthew (thai artist) on January 1, 2014.
– The group's sub-unit "Tiny-G M" was promoted in Thailand, and Dohee appeared in the song's Korean MV.
– The group's popular songs include "MINIMANIMO," "Miss you," and "ICE BABY."
– Tiny-G released its last single, "ICE BABY," on July 3, 2014.
– J.Min was the leader, and Myungji was the maknae of the group.
Social Media Handles
Youtube: RealTinyG
Twitter: real_tiny_g
Facebook: realtinyg
Streaming Platform Links
Genie | Spotify | Bugs | Melon | Apple Music | Deezer
Tiny-G Members Profile, Biography and Facts
1. J.Min Member Profile
Stage Name: J.Min (제이민), Shin Min Jung (신민정)
Birth Name: Shin Minjeong (신민정)
Occupation: Singer
Birthday: November 20, 1994
Age: 29 (in 2023)
Active Years: 12
Zodiac Sign: Scorpio
Height: 156cm (5'1″)
Weight: na
Nationality: Korean
Blood Type: O
J.Min Facts:
– J.Min was the leader and main vocalist of Tiny-G.
– She was also in the group's subunit "Tiny-G M" with Mint.
– She likes to cook as a hobby.
– She learned martial arts and pansori during elementary school.
– She debuted solo and changed her stage name to Shin Min Jung.
– She uploads vlogs and music covers on her youtube channel.
– J.Min signed an exclusive contract with her agency Coca in 2021.
– Her specialties include imitating animals, football, martial and swimming.
Read More Facts About J.Min
Social Media Handles
Instagram: jmin_94
Youtube: Hi민죠이
Twitter: good8025
Streaming Platform Links
Genie | Spotify | Bugs | Melon | Apple Music | Deezer
2. Dohee Member Profile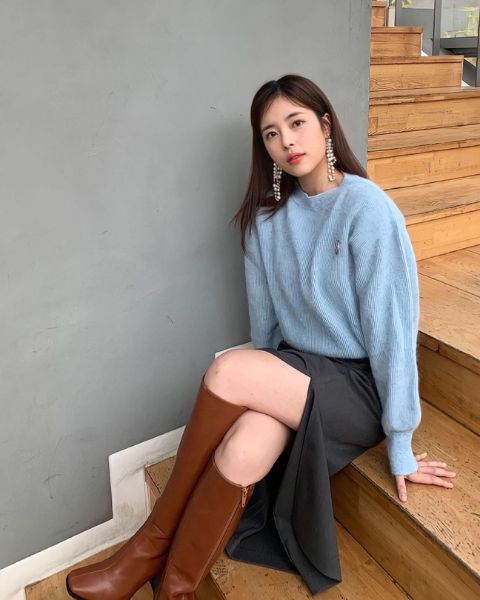 Stage Name: Min Dohee (민도희), Dohee (도희)
Birth Name: Min Dohee (민도희)
Occupation: Actress, Singer
Birthday: September 25, 1994
Age: 29 (in 2023)
Active Years: 12
Zodiac Sign: Libra
Height: 150cm (4'11")
Weight: 39kg
Nationality: Korean
Blood Type: A
Dohee Facts:
– Dohee was the lead vocalist of Tiny-G.
– She named her pet dog Mongu.
– Korean painting and skateboarding are her specialties.
– She got popular after appearing in the drama 'Reply 1994".
– In September 2022, she left her former agency, Management Koo, and signed an exclusive contract with C-Jes Entertainment.
– Jung Eunji is her role model.
– She likes spending time at home after work.
– She makes sticker books as a hobby.
– In elementary school, she was a fan of SS501, and her favorite member was Heo Young-saeng.
– She has an older brother.
Read More Facts About Min Dohee
Social Media Handles
Instagram: mdh0925_
Streaming Platform Links
Genie | Bugs | Melon
3. Mint Member Profile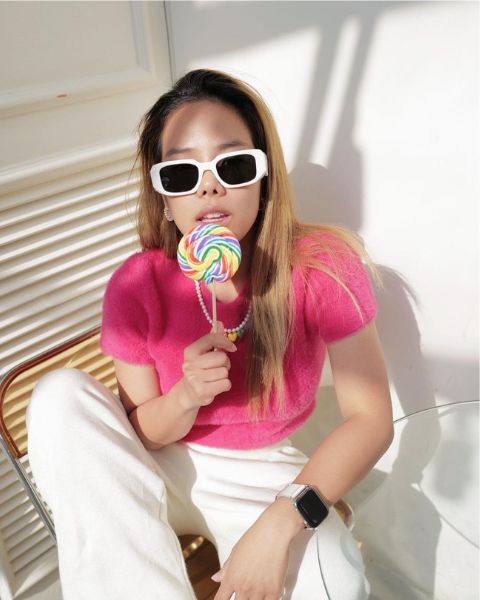 Stage Name: Mint (민트), Mintty
Birth Name: Kunphat Phonpawiworakul (กุญช์ภัสส์ พรปวีณ์วรกุล)
Occupation: Singer, Rapper, Dancer
Birthday: June 23, 1994
Age: 29 (in 2023)
Active Years: 12
Zodiac Sign: Cancer
Height: 150cm (4'11")
Weight: 42 Kg
Nationality: Thai
Blood Type: O
Mint Facts:
– Mint was the lead rapper and main dancer of Tiny-G.
– B-boying, break dance, and Thai rap are her specialties.
– Her family is very wealthy, and her father is a businessman.
– She looks very similar to Hong Ah-reum.
– She considers her wink smile as her charming point.
– In 2016, she changed her stage name to Mintty and debuted solo with the single "Already Go, Lady."
– She won the "2016 Korea Surf Championship".
– She can fluently speak three languages: Korean, Thai, and English.
– Mint started dancing when she was 5 years old and became a backup dancer for a famous singer at 11.
– She was a part of the group's subunit "Tiny-G M" with J.Min.
Read More Facts About Mint
Social Media Handles
Instagram: minntwwaranluckk
Youtube: Mintty
TikTok: @mintty366
Streaming Platform Links
Genie | Spotify | Bugs | Melon | Apple Music
4. Myungji Member Profile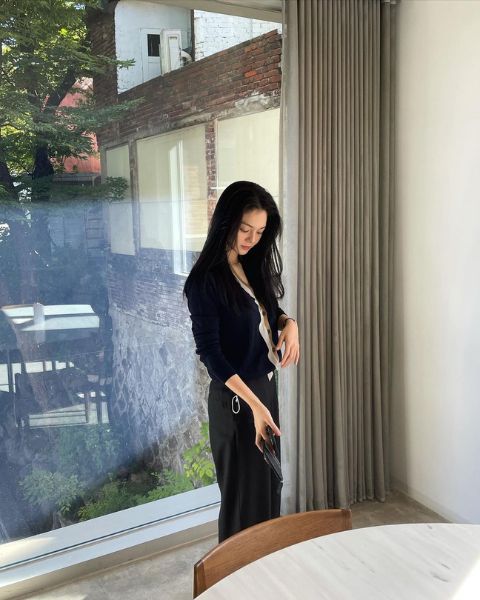 Stage Name: Joo Se Bin, Myungji (명지)
Birth Name: Kim Myungji (김명지)
Occupation: Actress, Singer
Birthday: October 9, 1997
Age: 26 (in 2023)
Active Years: 12
Zodiac Sign: Libra
Height: 164cm (5'3″)
Weight: na
Nationality: Korean
Blood Type: B
Myungji Facts:
– Myungji was the main rapper, lead dancer, and maknae of Tiny-G.
– On June 26, 2014, she left Tiny-G to focus on her acting career.
– She is close friends with Yubin and Kang Min-a.
– Horseback riding and freestyle dance are her specialties.
– She was a clothes model before her debut in the group.
– She was the tallest among her group members.
– Because of her exotic appearance, Myungji said she is often asked if she is mixed.
– She gained popularity after participating in the reality show "Idol school" in 2017.
– In 2020, she appeared in the Korean drama "True Beauty."
– In 2022, she joined her agency ANDMARQ and changed her stage name to Joo Se Bin.
Read More Facts About Myungji
WEBSITE
Agency Website: Joo-Se-Bin
Social Media Handles
Instagram: myongd97
Streaming Platform Links
Genie | Bugs | Melon
Most Viewed:

Latest Release:

Share these fascinating facts and let the K-pop love spread! 💖🎶 #KpopSingers