ChoCo2 (초코) is a South Korean upcoming girl group under ChoCo Entertainment. The group currently consists of the Anpan, as other ChoCo2 members are not yet revealed. They are expected to debut in 2023.
ChoCo2 Profile
Debut: na
Active Years: 2023-Present
ChoCo2 Members: Anpan
Genre: na
Status: Pre-debut
Label: ChoCo Entertainment
Oldest Member: na
Youngest Member: na
Fandom Name: na
Type: Girl Group
More Profiles: ADYA, YOUNG POSSE, HOT ISSUE, 1TEAM, HINAPIA
ChoCo2 Facts:
– ChoCo Entertainment formed two separate trainee groups for boys and girls, known as ChoCo1 and ChoCo2.
– ChoCo2 will be promoting in South Korea as well as the United States.
– Anpan is the leader of the ChoCo2 trainee group.
– On May 12, 2023, the leader of Choco1, Jake and Anpan, will be featured in the M2 reality show "ChoCo in Hollywood", along with the other trainees.
– ChoCo2's leader Anpan is also in a pre-debut unit, "ChoCo1&2", with Jake.
– The company will be making virtual AI-based avatars for all members.
– Their reality show for the South Korean version is directed by Sol9 Media which is responsible for directing the MAMA Awards and Produce 101.
Social Media Handles
Instagram: choco__co.okies
Youtube: official_choco_
Twitter: official_choco_
TikTok: official_choco_
Streaming Platform Links
Sound Cloud
ChoCo2 Members Profile
1. Anpan Member Profile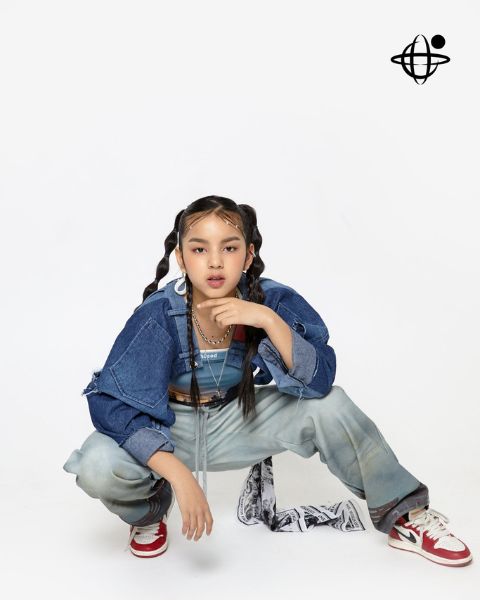 Stage Name: Anpan
Birth Name: Anyapan Phuwasetthawat (อัญญปัญญ์ ภูวเศรษฐาวัฒน์)
Occupation: Trainee
Birthday: June 7, 2010
Age: 14 (in 2023)
Active Years: 1 (in 2023)
Zodiac Sign: Gemini
Height: na
Weight: na
Nationality: Thai
Blood Type: B
Anpan Facts:
– Anpan is the leader of ChoCo2.
– She is also a part of the unit "ChoCo1&2" with the leader of the ChoCo1 group, Jake.
– She is an ESTj.
– She was born in Surin, Thailand.
– She considers Lisa from BLACKPINK as her role model.
– She is considered the mood maker of the group.
– She is known to have a bright and positive personality.
– She used to be a dance influencer on social media.
– She got interested in dancing at the age of 7.
– She graduated from Galyaprasit Kindergarten.
– She will appear in the reality show "ChoCo in Hollywood".
Read More Facts About Anpan
NOTE: If you know more facts about ChoCo2, feel free to submit them in the comments section! All submissions will be greatly appreciated!