HINAPIA (희나피아) was a South Korean girl group that debuted on November 3, 2019, with the single album "New Start" under OSR Entertainment. The group consisted of five members, Minkyeung, Gyeongwon, Eunwoo, Yaebin and Bada.
HINAPIA Profile
Debut: November 3, 2019
Active Years: 1
HINAPIA Members: Minkyeung, Gyeongwon, Eunwoo, Yaebin, Bada
Genre: Pop
Status: Disbanded
Label: OSR Entertainment
Oldest Member: Minkyeung
Youngest Member: Bada
Fandom Name: UBY (유비)
Disbandment Year: 2020
HINAPIA Facts:
– OSR Entertainment confirmed the debut of their first girl group on October 20, 2019.
– The group disbanded on August 21, 2020, because the company was financially struggling after the COVID-19 pandemic.
– The group included four former PRISTIN members and one hidden member.
– The members did not renew their contracts with the company, and HINAPIA disbanded after 9 months.
– The group's acronym is "Hi New Amazing Utopia".
– HINAPIA made their pre-release on-stage debut on the music show "Show Champion" on October 30, 2019.
– The group officially debuted on the SBS music program "The Show" on November 5, 2019.
– The group planned to make their first comeback in March 2020, but it was postponed due to the pandemic.
– HINAPIA's official color is Red Dahlia.
– The group appeared on reality shows "Hi;Story" and "H-Log" in 2020.
– HINAPIA only released one single album since their debut in 2019.
– The group held their first fan meeting at the "Hana Tour V Hall" on December 19, 2019.
– HINAPIA peaked at number 18 on the World Digital Songs Sales chart with their debut single "Drip".
– In 2019, HINAPIA was nominated for Best Super Rookie at the 2019 K-Champ Awards.
– HINAPIA was the eleventh girl group that managed to appear on the Word Digital Songs Sales chart with their debut song.
– Minkyeung was the leader and Bada was the maknae of the group.
– The group was interviewed by "Korea Economy", "Star News", "Joy News 24", and "Biz Enter".
Social Media Handles
Instagram: hinapia_official
Youtube: HINAPIA
Twitter: HINAPIAofficial
Facebook: HINAPIA.official
Daum Cafe: HINAPIA
Streaming Platform Links
Genie | Spotify | Bugs | Melon | Apple Music
HINAPIA Members Profile, Bio and Facts
1. Minkyeung Member Profile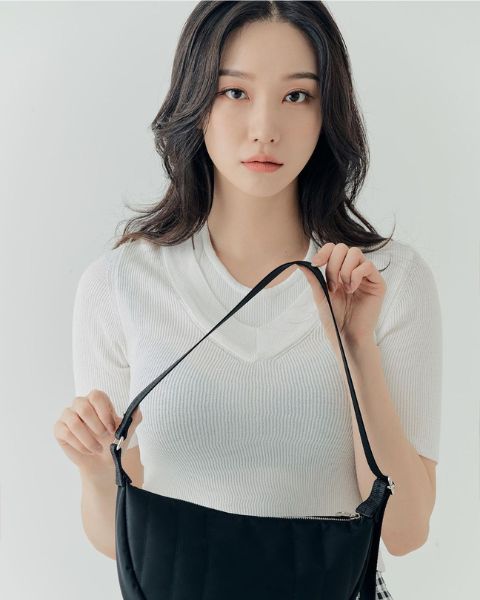 Stage Name: Minkyeung (민경)
Birth Name: Kim Min Kyung (김민경)
Occupation: Model, Actress, Singer-songwriter
Birthday: July 29, 1997
Age: 26 (in 2023)
Active Years: 8
Zodiac Sign: Leo
Height: 173 cm (5'8″)
Weight: 51 kg (112 lb)
Nationality: Korean
Blood Type: B
Minkyeung Facts:
– Minkyeung was the lead vocalist, lead dancer and leader of HINAPIA.
– She considers "Live happily" as her motto.
– Her MBTI personality type is ESTP.
– She is a fan of SUNMI.
– Black and white are her favorite colors.
– She enjoys watching action and romantic comedy movies.
– She is under the agency KPLUS.
– She likes to watch anime and read books in her spare time.
– BoA is her role model.
– She is fluent in Korean and English.
– She doesn't follow any religion.
– She considers her eyes as her charming point.
– She has a dog named "Poby".
– She doesn't have any siblings and is an only child.
– She is a former member of PRISTIN.
Read More Facts About Minkyeung
Social Media Handles
Instagram: minkyeung_729
Streaming Platform Links
Genie | Bugs | Melon
2. Gyeongwon Member Profile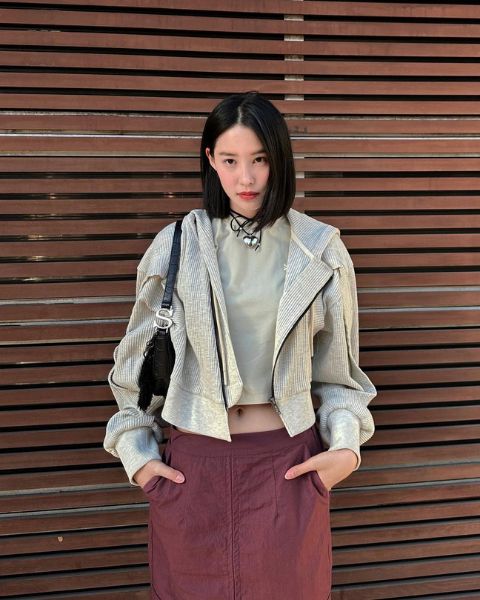 Stage Name: Gyeongwon (경원)
Birth Name: Kang Kyung Won (강경원)
Occupation: Model, Singer-songwriter, Rapper
Birthday: November 5, 1997
Age: 26 (in 2023)
Active Years: 8
Zodiac Sign: Scorpio
Height: 170 cm (5'7″)
Weight: 50 kg (110 lbs)
Nationality: Korean
Blood Type: A
Gyeongwon Facts:
– Gyeongwon is the vocalist and lead rapper of HINAPIA.
– She is good at fishing.
– She is close with Chiyori and Juri Takahashi.
– She likes baseball.
– She and Yubin went to the same high school.
– Gyeongwon was born in the year of the Ox.
– She is a Buddhist.
– She has a pet cat named "Walnut".
– She hates eating tomatoes because she is allergic to them.
– Strawberry is her favorite fruit.
– BoA is her role model.
– She holds the record for the tiniest waist on Weekly Idol.
– She is a former member of PRISTIN.
– She is currently active as a model.
– Pink is her least favorite color.
Read More Facts About Gyeongwon
Social Media Handles
Instagram: kanggyeongwonn
Streaming Platform Links
Genie | Bugs | Melon
3. Eunwoo Member Profile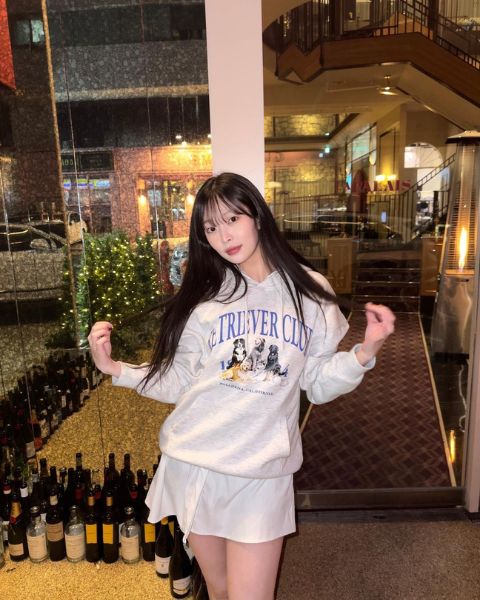 Stage Name: Eunwoo (은우)
Birth Name: Jung Eun Woo (정은우)
Occupation: Singer, Songwriter
Birthday: July 1, 1998
Age: 25 (in 2023)
Active Years: 7
Zodiac Sign: Cancer
Height: 167 cm (5'6″)
Weight: 48 kg (105 lbs)
Nationality: Korean
Blood Type: B
Eunwoo Facts:
– Eunwoo was the visual member and main vocalist of HINAPIA.
– She is a fan of Jessica Jung and has her picture on her lock screen.
– She considers Taeyeon (SNSD) as her role model.
– She is friends with Nayun (MOMOLAND).
– She is a Protestant Christian.
– Her MBTI personality type alternates between ISTP and ISFP.
– She likes to watch horror movies.
– She picked invisibility as her favorite superpower.
– She enjoys eating greasy, salty and sweet foods.
– Summer and Autumn are her favorite seasons.
– She is a fast typer.
– Her English name is Julia Jung.
– Actor Yoon Siyoon is her ideal type.
– She is a former member of PRISTIN.
– In 2022, she participated in the show "Calm Down My Heart".
Read More Facts About Eunwoo
Social Media Handles
Instagram: j_e_w_w_w
Youtube: 으누날갑자기
Streaming Platform Links
Genie | Bugs | Melon
4. Yaebin Member Profile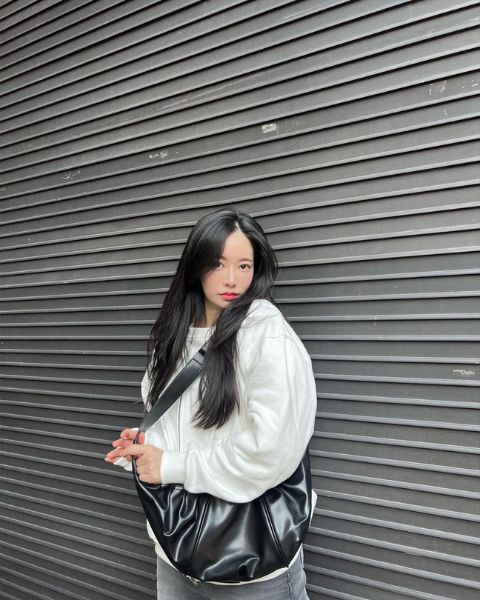 Stage Name: Yaebin (예빈)
Birth Name: Kang Yae Bin (강예빈)
Occupation: Rapper, Songwriter
Birthday: October 19, 1998
Age: 25 (in 2023)
Active Years: 8
Zodiac Sign: Libra
Height: 163.5 cm (5'4″)
Weight: 46 kg (101 lbs)
Nationality: Korean
Blood Type: A
Yaebin Facts:
– Yaebin was the rapper, lead dancer and vocalist of HINAPIA.
– She joined Pledis Entertainment as a trainee in her first year of middle school.
– She participated in Produce 101 (rank #29).
– She likes the actor Cho Seung-woo.
– She likes to eat fried chicken with cheese.
– She is talented at memorizing lyrics quickly.
– She always keeps Airpods in her bag.
– Yaebin was born in the year of the Tiger.
– She revealed that she can't eat soya sauce crab.
– She can communicate in English and Korean.
– She considers hotness as her charming point.
– She gets cold easily in winter.
– She is a former member of PRISTIN.
– She enjoys eating Ramen.
– Lee Hyo Ri is her role model.
Read More Facts About Yaebin 
Social Media Handles
Instagram: yaebby_kang
Streaming Platform Links
Genie | Bugs | Melon
5. Bada Member Profile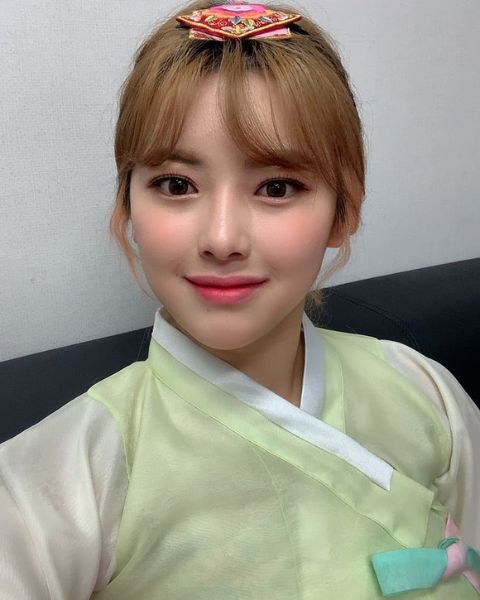 Stage Name: Bada (바다)
Birth Name: Kim Ba Da (김바다)
Occupation: Singer, Dancer, Rapper
Birthday: May 28, 2002
Age: 21 (in 2023)
Active Years: 2
Zodiac Sign: Gemini
Height: 163 cm (5'4″)
Weight: 49 kg (108 lbs)
Nationality: Korean
Blood Type: A
Bada Facts:
– Bada was the rapper, main dancer and maknae of HINAPIA.
– She was the shortest member of the group.
– She said she could not be roommates with Eunwoo because, unlike her, Eunwoo keeps her room messy.
– She is friends with Gaeul (IVE).
– She has a younger brother.
– She retired from singing and returned to her normal life.
– She did not come from an entertainment background.
– She is nicknamed "Hidden Member" and "Kim Sea".
– She was a hidden member of HINAPIA.
Read More Facts About Bada
Social Media Handles
Instagram: seaborninmay
Streaming Platform Links
Genie | Bugs | Melon
Most Viewed:

Latest Release:

Share these fascinating facts and let the K-pop love spread! 💖🎶 #KpopSingers