Faline San is a Malaysian born Chinese Youtuber, Influencer, and Twitch streamer. She hides her face behind a face mask.
Faline San Profile
| | |
| --- | --- |
| Stage Name | Faline San |
| Birth Name | Floraline |
| Occupation | Influencer, Vlogger, Illustrator, Streamer |
| Birthday | April 30th, 2004 |
| Active Years | n/a–present |
| Age | 19 (in Apr 2023) |
| Zodiac Sign | Taurus |
| Height | 165 cm (5'5") |
| Weight | 49 kg (108 lbs) |
| Nationality | Chinese-Malaysian |
| Blood Type | n/a |
More Profiles: NEKIRU, ODD EYE CIRCLE, LOONA
Faline San Facts:
Early Life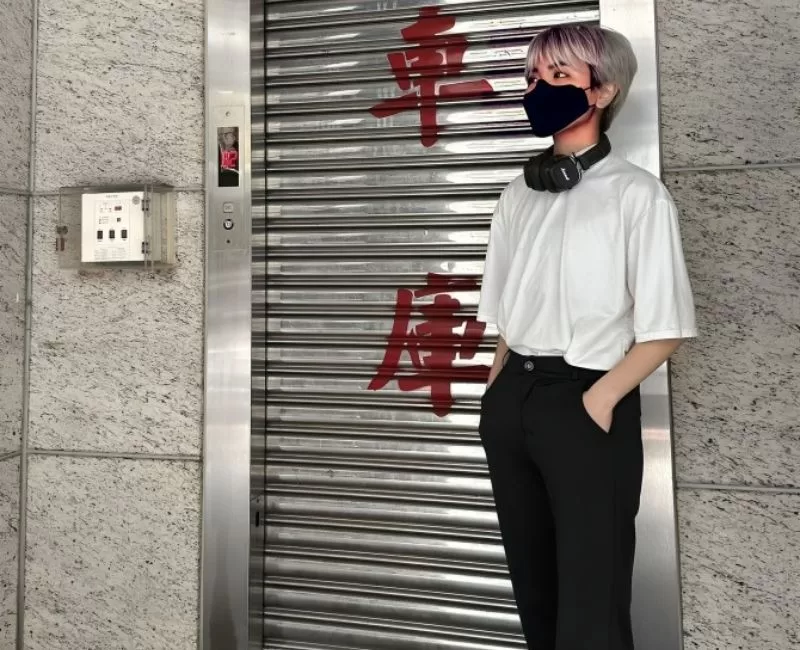 – Faline was born in Penang, Malaysia.
– She comes from a Chinese background.
– Faline stayed in Vietnam for two whole years.
Personal Life
– Her favorite color is pink.
– She has a pet dog called Abie.
– Faline used to have a pet rabbit named Isabella.
– She is attracted to people of both genders.
– She calls her fans "axolots".
– Right now, she lives in Malaysia with her family and brother.
– She's known for hiding her face in videos and pictures, possibly because he wants privacy or because he's shy, but we don't know the exact reason. However, he did share a blurry picture of her face when he reached 500k subscribers.
– In a Q&A video, Faline mentioned that she likes eating cereal without milk.
– She often jokes about hating the color green in her videos, and she even made two videos specifically about it.
– In one of her most popular videos, she said that "Faline San" isn't her real name.
– She has ADHD.
– When she was 10 years old, she wanted to write a diary like the books "Diary of a Wimpy Kid" and "Dork Diaries." She even read some pages from her old diary in a video.
– Faline is comfortable with all pronouns but prefers he/him.
– When she was 13, she made a video diary.
– At first, she showed up on the internet using the name FalineDrawz on a website called DeviantArt, but that account doesn't exist anymore.
– She shared her first picture on Instagram on July 1, 2019. It was a drawing of herself, and she wrote, "I'm drawing myself, but I look less attractive in real life."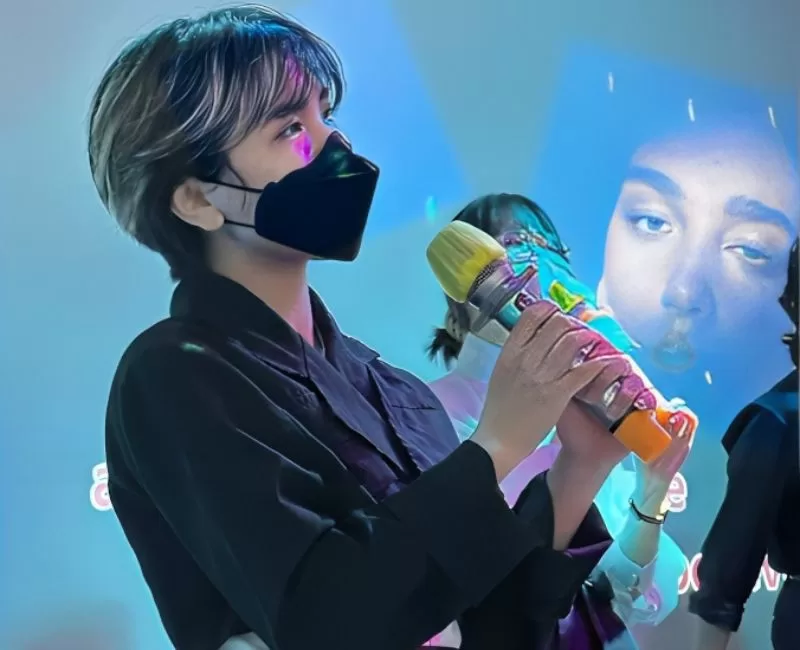 SOCIAL MEDIA HANDLES
Instagram: falineishere | f.loraline
Youtube: Faline_San
Twitter: falineishere
TikTok: falinesan
Amino: mamamoo
Devianart: faline-san
Discord: faline
NOTE: If you know more facts about Faline San, feel free to submit them in the comments section! All submissions will be greatly appreciated!